Saturday • September 15 • 10 am
Join us as we ride through beautiful Rush County and roll over five historic covered bridges sprinkled throughout! Thanks to a generous donation, the next 50 riders are FREE!  You will still need to register to participate!
Please note that regular pricing will resume once these free registrations are gone.
Join bicyclists from near and far as we start the Willkie Days Festival and festivities at the beginning of the parade at 10 am on Saturday morning!
12 Miles – Cross 2 Covered Bridges
• Norris Bridge
• Smith Bridge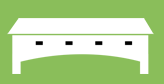 24 Miles – Cross 3 Covered Bridges
• Norris Bridge
• Smith Bridge
• Offutt's Ford Bridge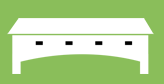 50 miles – Cross 5 Covered Bridges and visit the 5 additional Rush County towns of Arlington, Homer, Gowdy, Moscow, and Milroy.
• Norris Bridge
• Smith Bridge
• Offutt's Ford Bridge
• Forsythe Bridge
• Moscow Bridge
Supply and Gear (SAG) Stops
Mile 4 – Smith Covered Bridge
Mile 7 – Norris Covered Bridge
– 12-mile route turn off
Mile 15 – Offutt's Ford Covered Bridge 
– 24-mile route turn off
Mile 24 – Homer (The Sampler – Fine Cherry Furniture)
Mile 30 – Forsythe Covered Bridge/Gowdy
Mile 34 – Moscow Covered Bridge/Moscow
Mile 40 – Milroy – Mile 40 (Milroy Elementary School)
Saturday Evening – Free Concert

John Cafferty and the Beaver Brown Band
Bring your groove and fall in love with all over again with the music from one of the most iconic bands from the 80s.  If you loved the movie Eddie and the Cruisers – you'll love these guys – it was their music.  If you loved Hearts on Fire from Rocky IV – the magic was created here.
Join us for this FREE Live by the Levee concert at the Rushville Amphitheater at 7pm following the ride! Bring your lawn chair or blankets.  Food and drink will be available for purchase.